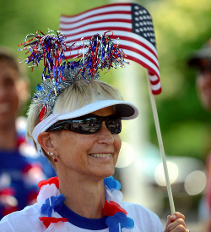 Why we need your donations

4th in the Park is an all-volunteer run event that relies on community support. Donors can take pride in knowing they are helping to ensure the future of this wonderful neighborhood tradition. Your support makes a difference.

These are just a few of the $20,000 in annual expenses:
- Complimentary Flags for Spectators
- Awards & Prizes
- Bands & Entertainment
- Kids Zone Activities
- Bagpipes
- T-shirts
- Parade Permit
- Insurance
- Bathrooms
- Security & Barricades
- Volunteer perks (T-shirts)
- Mailings & Office Supplies
- Advertising
- Happy Hour Entertainment

Pay With A Check?

Follow the instructions below:



Mail a Check
1.
Make checks payable to:
The Saint Anthony Park Community Foundation

2.
Write
4th in The Park
in the memo.

3. Mail to:
4th in The Park
c/o The SAP Community Foundation
PO Box 8062
Saint Paul, MN 55108
Questions?
Email Us: [email protected]