T-Shirt Sales Are Now Closed.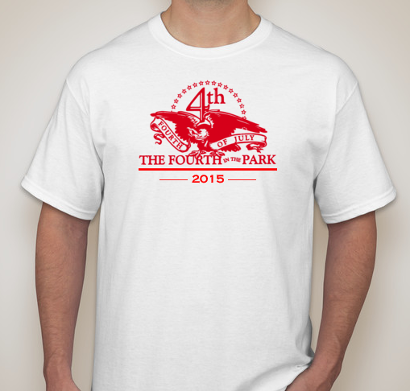 The 4th in the Park Organizing Committee is entirely volunteer led. In 2015 the Committee decided to create a commemorative t-shirt so that those who love this tradition could show their spirt and support the Committee's fundraising efforts.
The 4th in the Park events can cost as much as $15,000 each year. The Committee is hoping that proceeds from t-shirt sales will help offset some of these expenses, ensuring that this tradition continues for future generations.
Want to be the first to know in 2016?
Fill out the form below and we will email you!